The holiday season is upon us and everyone is thinking of what to get their loved ones.  While we think a great morning is always a good gift idea, we wanted to offer a few complimentary items for those special people in your lives. So check back every Tuesday and Thursday for some GREAT ideas ;-)
 Gift Ideas for the Modern Day Man's Man
What do you buy for the males in your life in this age of man?  While some may lean towards fashion and others are happy with a good power tool, this list is for the man in the middle: the modern-day man's man.  Check out the following gift ideas inspired by the men in my life.
 Real Men Drink Coffee Mug
Great mornings start with a great cup of coffee in one's favorite mug.  Get the coffee-drinking man in your life a mug he will be proud to have on his work desk or bench.  This white ceramic mug comes in 11 and 15 oz and is perfect for a hot cup of Sumatra Black Satin Coffee.  
Sumatra Black Satin Coffee
Sumatra Black Satin Coffee is a dark roast, full-bodied coffee.  With earthy tones and low acidity, this coffee will be perfect for the no-fuss coffee drinker in your life. 
This gift idea was inspired by my barista days in Kentucky. Often I found our dark roast coffee was being requested by men who were completely untouched by the metrosexual era or the idea of cream and sugar in their coffee.
So gift a coffee that is just like the manliest man in your life: great with no need for added sweetness.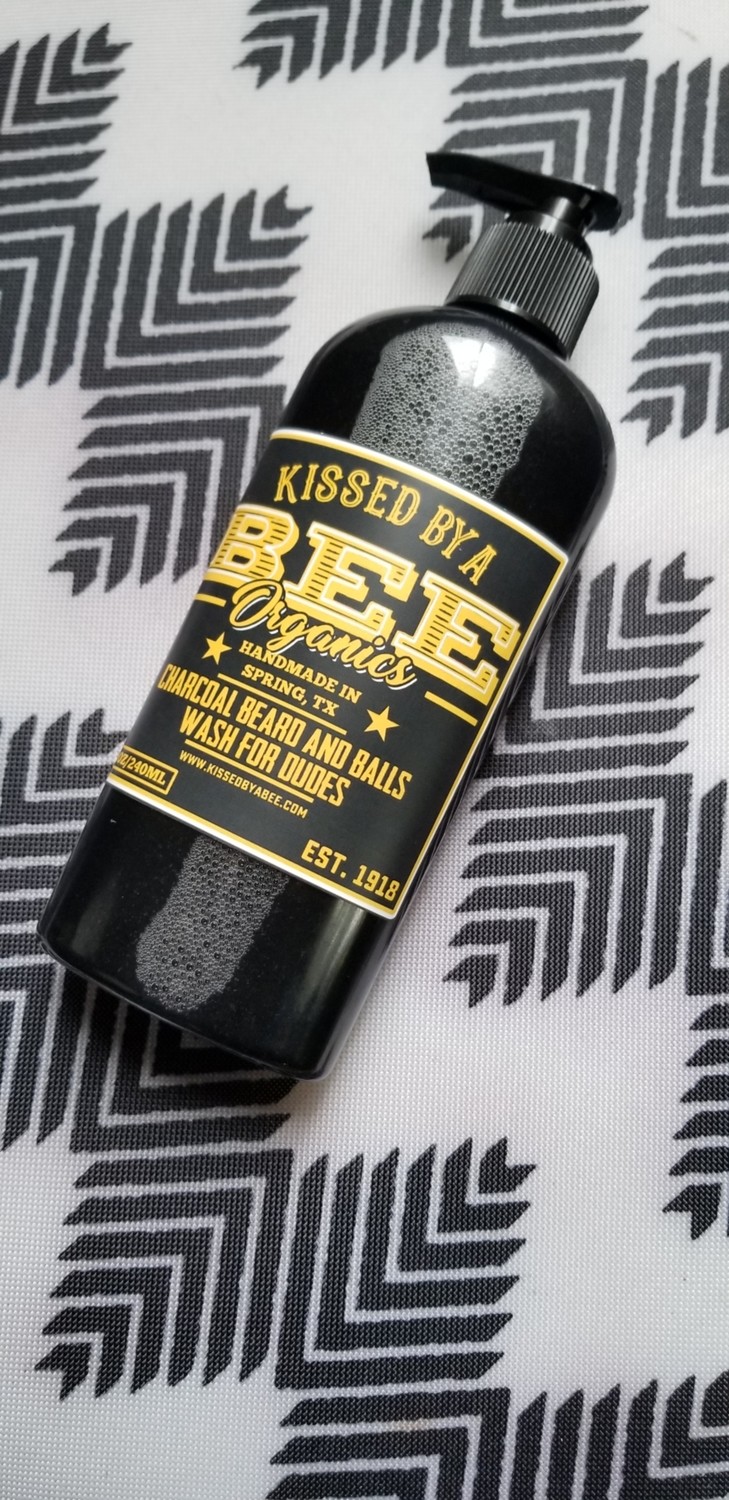 Charcoal Beard and Balls Wash for Dudes
There is something sexy and manly about a beard.  But seeing one that looks like it has been unloved by its owner is anything but attractive. Help keep your man's beard (and balls) clean and moisturized with Kissed By A Bee's Charcoal Beard and Balls Wash for Dudes.
It is intended to help with beard dandruff and itching.  If the receiver of this gift isn't using proper beard maintenance, he will thank you after this for sure.
There is nothing unmanly about proper hygiene and if your man is looking to step up his grooming a little bit this holiday season, check out Kissed by a Bee's full line of male-friendly products.
Man Crates
I stumbled across this company in a business group and I immediately became obsessed with their products.  Man Crates creates crated gifts for a vast array of interests: hunting, hot snacks, poker, and more.
Be the perfect gift-giver with one of these crates.  
 Check back for more gift ideas over the weeks leading up to Christmas.